Folding bicycles have been gaining popularity among commuters who seek flexibility and convenience in their daily commute. They offer a range of benefits that traditional bicycles cannot match, such as easy storage, portability, and maneuverability. However, some still question these bikes' reliability, comfort, and performance. So the question is, are folding bicycles good for commuters? In this blog post, I will discuss the pros and cons of using a folding bicycle for commuting and help you make an informed decision.
Why do people want folding bikes?
As someone who has lived in big cities and commuted using various modes of transportation, I can attest to why people want folding bikes. One of the main reasons is the convenience they offer. Fitting the bike up and carrying it onto a train or bus makes commuting much easier, especially during rush hour.
Additionally, many people appreciate the cost-effectiveness of folding bikes compared to other modes of transportation or even traditional bikes. The health and environmental benefits are also significant; biking is a great form of exercise and emits zero emissions. Plus, folding bikes can be stored easily and don't take up much space in a small city apartment.
Overall, folding bikes offer a versatile and fun option for commuters, and their popularity continues to grow.
Are folding bicycles good for commuters: Proven Reasons
From my personal experience, I can confidently say that folding bicycles are indeed excellent for commuters. Their convenience and portability make life so much easier for people who move around a lot. And the best part is that they offer several proven reasons that make them stand out as the ideal choice for commuters.
Firstly, their easy storage is a game-changer for those living in apartments or tight spaces. Secondly, their portability allows easy transport on trains, buses, and planes. Beyond that, the cost-effectiveness, health, and environmental benefits make them an attractive option for everyone.
Plus, their versatility and comfort are unmatched, and let's not forget the sheer fun that comes with riding them. While some people may raise concerns about harder pedaling, the reality is that they are no different from regular bikes. Lastly, if you're looking for the best folding commuter bike, there are several fantastic options.
In summary, folding bicycles are undoubtedly good for commuters and provide several reasons why they should be the go-to option for anyone seeking a hassle-free life.
Reason #1: Easy Storage
As a frequent commuter, storage was always a concern for me regarding owning a bicycle. However, that concern has been alleviated since I switched to a folding bike. One of the biggest benefits of a folding bike is its easy storage. When I arrive at my destination, I can fold up my bike and store it in a corner, a closet, or even a desk.
This saves me the hassle of finding bike racks or worrying about theft. Plus, I don't have to worry about finding a large enough space to store it with a folding bike, as it folds down to a compact size. The easy storage feature of folding bikes makes them an ideal choice for those who live in smaller spaces or need to commute to work.
Reason #2: Portability
As a frequent commuter, portability is a huge factor in choosing the right bike. That's why I love folding bikes – they can easily fit into tight spaces like crowded subway cars, elevators, or even the trunk of a car. Not only are they lightweight, but they can also be carried like a suitcase with a handle or a shoulder strap.
That means I don't have to worry about finding a bike rack or locking my bike up on the street at work. Plus, I can easily take my bike on road trips or vacations without worrying about the hassle of a regular-sized bike. Overall, the portability of folding bikes is a game-changer for commuters like myself.
Reason #3: Convenience
As a commuter, convenience is key. And that's exactly what a folding bike offers. Not only is it easy to store in small apartments or offices, but it also allows for seamless transportation on public transit. You are no more struggling to find room for a traditional bike on a crowded train or bus.
Plus, with the ability to fold and travel with the bike, you can explore new areas and take them on vacation. The convenience of a folding bike also extends to maintenance and repairs, as it is often easier and cheaper to fix than a traditional bike. Overall, a folding bike adds convenience to your daily commute and allows for more flexibility in your transportation options.
What's a folding bike good for anyway? My summer with a Tern Link D7i
Reason #4: Cost-effective
As a commuter, saving money is always a priority, and a folding bike can help. Not only are they generally cheaper than traditional bicycles, but they can also save you money on transportation costs. For instance, if you normally take a bus or train to work, you can fold up your bike and bring it with you instead.
Plus, there's no need to spend money on expensive parking passes or worry about finding a secure place to lock up your bike. And with a folding bike, you'll also save money on maintenance costs as they require less upkeep than larger conventional bicycles. A folding bike is a cost-effective and practical investment for any commuter.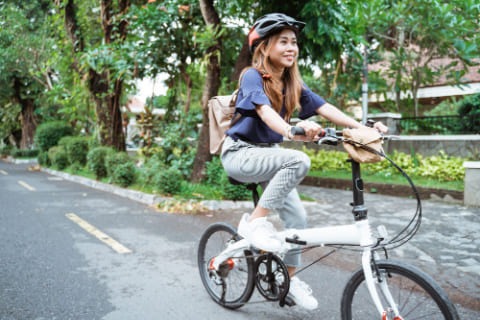 Reason #5: Health Benefits
As someone who prioritizes their health, the health benefits of using a folding bike for my commute are a major reason I choose to ride one. Biking is a great form of cardio exercise that can improve your physical health and reduce your risk of chronic diseases such as heart disease, high blood pressure, and diabetes.
Plus, commuting by bicycle is an eco-friendly way to reduce environmental impact and improve air quality. The convenience of a folding bike also lends itself to incorporating more physical activity into your daily routine. With a folding bike, you can cycle for a portion of your commute or run errands on the go while getting a good workout.
It's a win-win situation for me: I arrive at my destination feeling energized and refreshed while caring for my physical health.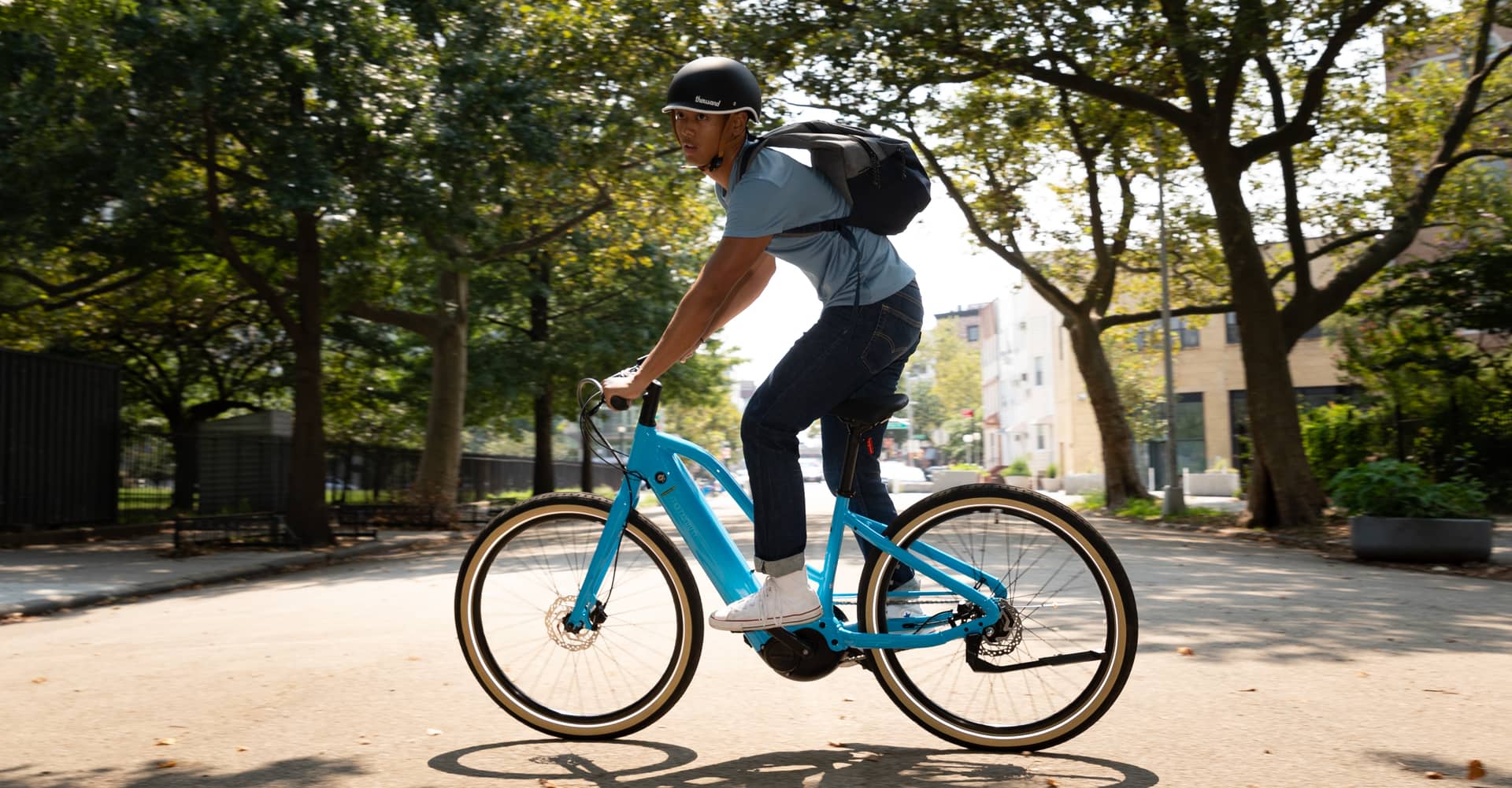 Reason #6: Environmental Benefits
As a frequent commuter, I understand the importance of taking steps toward a more sustainable lifestyle. Folding bikes offer a valuable, eco-friendly mode of transportation. Reason #6: Environmental Benefits of using a folding bike as a commuter include reducing traffic congestion, lowering air pollution levels, and decreasing your carbon footprint compared to driving a car.
We can drastically reduce our daily carbon emissions by choosing to cycle instead of using a motor vehicle. Additionally, folding bikes are often made from lightweight materials, making them a more sustainable alternative to traditional, heavy bicycles. Riding a folding bike as a commuter can greatly contribute to a greener, more sustainable future.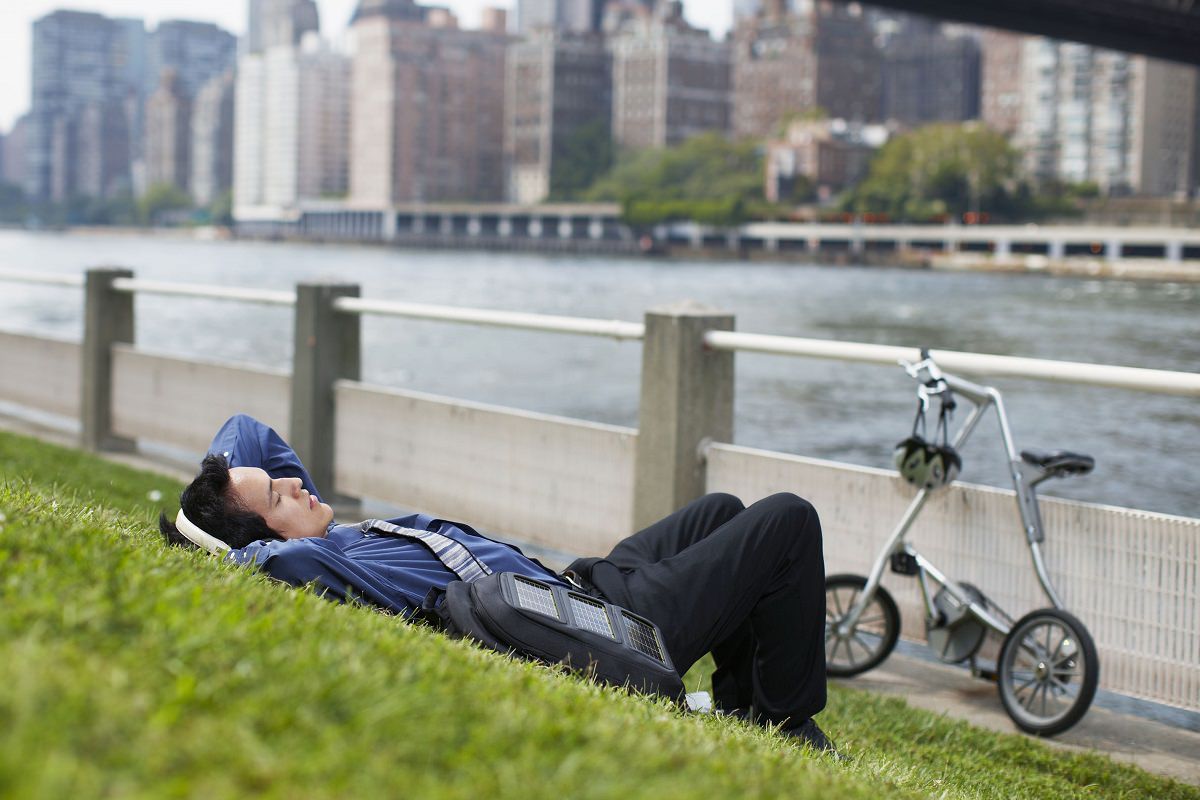 Reason #7: Time-saving
As a busy commuter, I value my time very much. That's why I decided to switch to a folding bike, which has proven to be a time-saver. With a folding bike, there is no need to look for a parking spot or lock up your bike. You can fold it and take it wherever you go.
This also means I can easily transfer from a train to a bus or vice versa without losing time, as I can simply take my bike with me. Additionally, since my folding bike has smaller wheels, I can even weave in and out of traffic and arrive at my destination faster than if I had used a traditional bike. All in all, a folding bike has helped me save precious time during my daily commute.
Reason #8: Versatile
As a folding bike commuter, I can attest to the versatility of these bikes. Whether commuting to work or exploring a new city, a folding bike can handle everything. Reason #8: Versatile. You can easily switch between modes of transportation, from riding on the road to hopping on a train or bus, without any hassle.
And when you arrive at your destination, a folding bike can easily fit into a closet, under a desk, or even in the trunk of your car. Plus, with various models and styles available, you can choose a folding bike that fits your specific needs and riding style. The versatility of folding bikes makes them a great investment for any commuter looking to simplify their travel experience.
Reason #9: Comfort
As a frequent commuter, comfort is one of my top priorities when choosing a bike. And let me tell you, folding bicycles do not disappoint in that regard. Despite their compact size, many folding bikes have features like padded saddles, adjustable handlebars, and shock-absorbing tires that make for a smooth and comfortable ride.
In addition, the upright riding position of most folding bikes can be easier on the back than the hunched-over position of some traditional bikes. Plus, if you ever need to take a break during your commute, some folding bikes can be adjusted into a comfortable seating position.
Don't let the small size fool you – folding bikes can still offer a comfortable and enjoyable ride for your daily commute.
Reason #10: Fun
As an avid cyclist, I believe that one of the biggest advantages of folding bikes is how much fun they can be. Whether you choose to take your folding bike on a leisurely ride through the park or use it as your primary mode of transportation on your daily commute, you'll quickly discover something uniquely enjoyable about a folding bike.
With the ability to quickly and easily fold up your bike and toss it in the trunk of your car or carry it onto a train, you'll have the freedom to explore new places and easily try out new routes. Plus, thanks to the lightweight and compact design of most folding bikes, you'll find that you can cover longer distances and tackle more challenging terrain than you might be able to with a traditional bike.
So, whether you're looking to get in better shape, reduce your carbon footprint, or have a good time, a folding bike is a perfect choice for commuters who want to inject some fun into their daily routine.
Is it harder to pedal a folding bike?
As someone who has ridden both regular and folding bikes, I can say that pedaling a folding bike can feel more challenging. This is because folding bikes typically have smaller wheels and less powerful pedals than regular bikes.
However, this does not have to be a deal-breaker. With a little practice and getting used to the bike, you can easily adjust your riding style to suit the folding bike. Plus, the convenience and practicality of having a bike that you can easily fold and carry around outweigh the slight challenge of pedaling. So, a folding bike is worth the investment if you're a commuter who values portability, versatility, and convenience.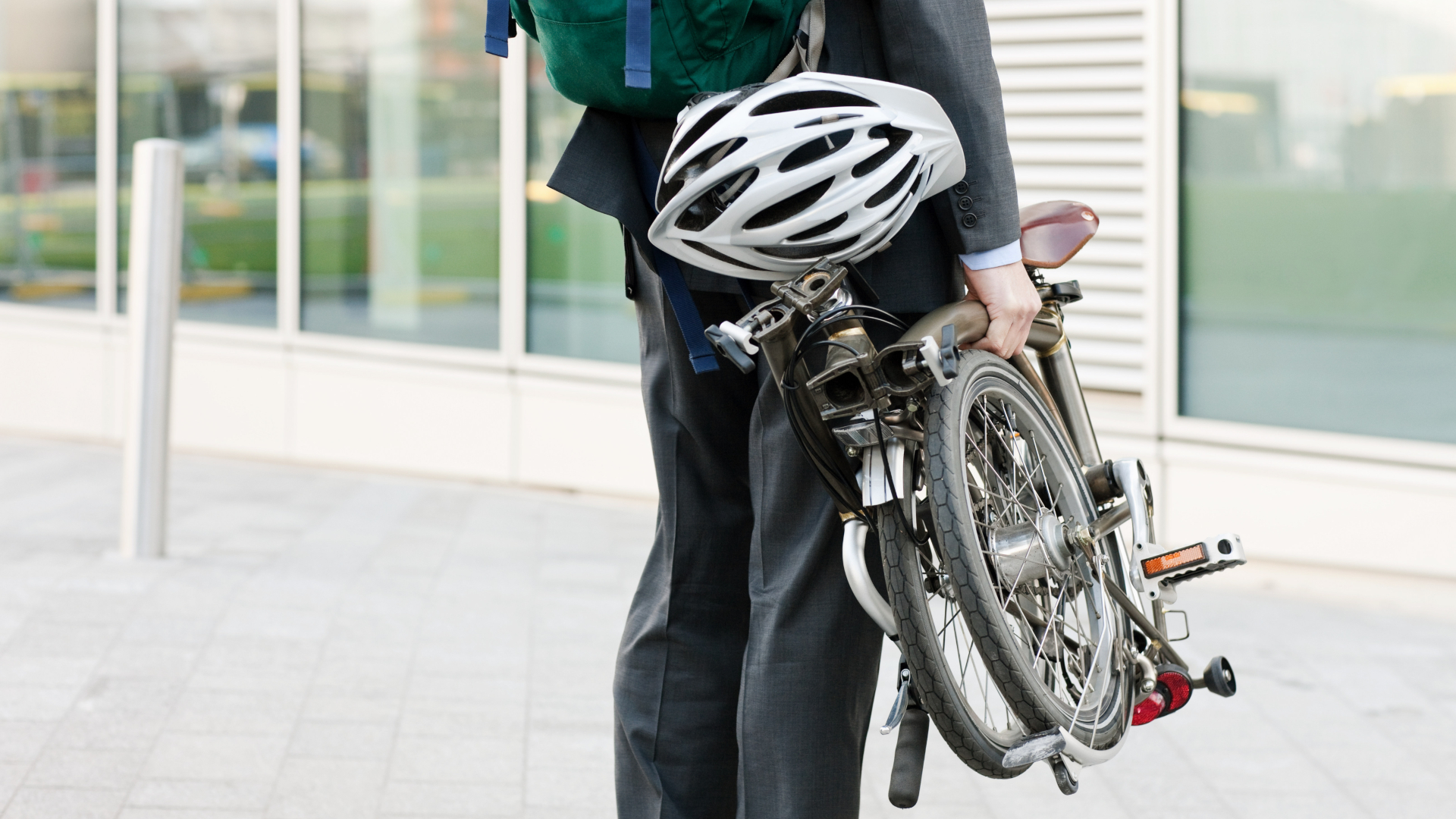 What is the best folding commuter bike?
In my opinion, the best folding bike for commuters depends on individual preferences and needs. However, the Brompton C Line Urban tops the list regarding functionality, convenience, and performance. Its compact size makes it easy to store in small spaces and transport on public transportation systems.
Furthermore, it is designed for urban commuters, with upgrades such as wider tires for better traction on city roads, a comfortable saddle for longer rides, and a lightweight frame for easy maneuverability. Overall, the Brompton C Line Urban offers the perfect combination of practicality, comfort, and style for any commuter.
Summary
Based on the factual data, folding bikes are a great option for commuters. They offer easy storage, portability, and convenience, as well as being cost-effective and environmentally friendly. They also provide health benefits, save time, and are versatile and comfortable to ride. Additionally, they can be used for recreation as well as commuting.
While some may think it's harder to pedal a folding bike because of its smaller wheels, this isn't necessarily true. And when it comes to choosing the best folding commuter bike, many great options are available depending on your preferences and needs. Overall, folding bikes are a practical and efficient choice for city dwellers and commuters.