If you're a thrill-seeker, a bike enthusiast, or simply looking for an affordable way to explore the outdoors, you might consider getting a BMX bike. These bicycles are known for their sturdy build and ability to perform impressive stunts and tricks. However, one question that's commonly asked is: How much does a BMX bike cost? In this blog post, I'll explore the various factors determining the price of a BMX bike and give you an idea of what you can expect to pay. So whether you're a newbie in the BMX world or a seasoned pro looking for an upgrade, keep on reading!
1. Overview of BMX Bike Prices
As a BMX enthusiast, I know that the cost of a BMX bike can vary greatly depending on the quality, model, and features. In this blog, we've explored the various price ranges for BMX bikes, from low-end options starting at under $200 to high-end custom bikes costing over $2000.
It's important to consider several factors when looking at the cost of a BMX bike, including the build quality, frame material, and parts. In the following sections, we'll take a closer look at the different price ranges for BMX bikes and the features that come with them. Whether you're interested in an entry-level BMX bike for casual riding or a high-end bike for professional competitions, an option is available at your budget.
2. Price Ranges for BMX Bikes
When buying a BMX bike, price ranges can vary greatly depending on various factors. As mentioned, entry-level BMX bikes cost less than mid-range or high-end models. Generally, you can expect to spend between $200 to $500 for an entry-level bike, between $500 to $1,000 for a mid-range bike, and between $1,000 to $3,000 or more for a high-end model.
Materials, bike components, and brand can also affect the price. Custom BMX bikes can also be more expensive due to personalized features and customization. Additionally, racing wheels can add to a BMX bike's cost. It's essential to determine your budget and needs when choosing a BMX bike, as it's not always necessary to significant amount of money to get a quality bike that suits your needs.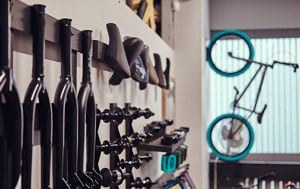 3. Factors That Affect BMX Bike Costs
Regarding the cost of BMX bikes, there are several facTheussed earlier; the price range can vary greatly depending on the brand, material, and components used. Size, build quality, and customization options also play a role. But there are even more factors to consider, such as the riding the bike is intended for.
A street BMX bike may cost more than a park or dirt bike due to the different features and components needed for each type of riding. The rarity of certain components or brands can also drive up the cost. Remember to keep in mind that while it may be tempting to opt for a cheaper bike, investing in a high-quadbike can actually save you money in the long run, as it will be more durable and require less maintenance.
4. Entry-Level BMX Bikes: Cost and Features
As a beginner in the world of BMX biking, it is essential to start with an entry-level bike that is affordable and functional. These bikes typically cost between $200 to $350 and are made of hi-tensile steplike features such as single wall rims and sealed bearings. However, it is important to note that these bikes may not be as sturdy as the more expensive models.
In contrast, mid-range bikes with prices ranging from $300 to $600 offer better quality and performance capabilities. As the price increases, so do the features, and a high-end BMX bike can cost upwards of $1000. But unless you are serious about racing or freestyle riding, I suggest sticking to a lower price range for your first BMX bike. Remember, practice makes perfect, and upgrading can always happen later.
5. Mid-Range BMX Bikes: Cost and Features
As we continue our journey exploring the price ranges of BMX bikes, the mid-range category significantly improves quality and features. With a price range of $300 to $600, these bikes balance cost and quality. The better quality components of these bikes increase their durability and longevity.
Mid-range BMX bikes offer improved performance and handling, making them ideal for intermediate riders looking to take their skills tThesedditionally, these bikes come in various sizes and styles to fit different riding styles and preferences. Remember to factor in the cost of protective gear when purchasing your BMX bike. A good helmet and other protective gear are necessary to protect yourself from injuries. Overall, investing in a mid-range BMX bike is a wise decision if you plan on taking your biking skills to the next level.
6. High-End BMX Bikes: Cost and Features
Regarding high-end BMX bikes, the price tag can quickly skyrocket. These top-of-the-line models can cost upwards of $700 and beyond, but they offer incredible features and performance that truly set them apart.
With lightweight frames, top-quality components, and cutting-edge technology, high-end BMX bikes are the ultimate choice for serious riders looking to take their skills to the next level. Of course, not everyone needs or can afford a bike, and plenty of great mid-range re also available. No matter your bud skill level, there's a BMX bike out there for you at a price that meets your needs.
7. Custom BMX Bikes: Cost and Considerations
When it comes to custom BMX bikes, the cost can be significantly higher than pre-built options. Depending on the quality of components, size, and design, a custom BMX bike can cost anywhere from $500 to over $2000. However, customization can be almost necessary as your dream bike's final price will constantly increase and add up as you choose parts using our customizer.
It's important to remember that the cost of a BMX bike does not necessarily equate to high quality or affordability. Instead, please focus on the make and model of the bike, as well as the quality of its parts. That said, custom BMX bikes could be worth the investment for riders needing certain features or sizing. Ultimately, finding the right BMX bike for you will depend on your needs, skill level, and budget.
8. Cost of BMX Racing Wheels
Regarding BMX racing, having the right wheels can make all the difference. But how much does it cost to get the best racing wheels? Well, it depends on the material and quality—Chromoly wheels are strong and light but pricey, reaching up to $1500. Carbon fiber wheels are even more expensive, with prices over $2000.
However, at Source BMX, we offer a wide selection of BMX wheels for sale, including brands like Odyssey, Demolition, and Primo, at competitive prices. And as passionate BMXers ourselves, we can provide expert advice on finding the perfect wheels for your race style. Whether on an entry-level or high-end BMX bike, upgrading your wheels can be the game-changer you need to take your racing to the next level.
9. Best Places to Buy BMX Bikes at
When buying a BMX bike, finding the right price can be crucial. Luckily, there are plenty of great places to find BMX bikes at a good price. One option is to shop online at websites like Alibaba.com and Source BMX, with various BMX bikes for sale at competitive prices.
Local bike shops can also be a great option, as they often have sales and clearance events where you can find BMX bikes at a discounted price. Additionally, checking out secondhand markets like Craigslist or local Facebook buy-and-sell groups can be a great way to find BMX bikes at a good price. Noere you decide to shop, want to research and compare prices to ensure you're getting the best possible deal.
10. Conclusion: How Much Should You Spend on a BMX Bike?
After considering all of the factors that affect the cost of a BMX bike, it's clear that you can expect to spend anywhere from $100 to over $2000 depending on the model, components, and material qualrememberng to keep in mind is that an entry-level BMX bike may be a good option for a beginner or someone on a tiered budget.
Still, they may lack some of the performance features of more expensive models. Overall, it's important to find a bike that fits your needs and budget while considering the long-term cost of maintenance and upgrades. As a BMX rider, I would suggest investing in a higher-end bike if you plan on doing more advanced tricks and need a bike that can withstand tears. In the end, the price you should spend on a BMX bike comes down to personal preference and intended use.
Are there brakes on a BMX bike?
Yes, there are brakes on a BMX bike. BMX bike brakes are essential for both safety and maneuverability. Whether racing, performing tricks, or just commuting around town, stopping quickly and effectively is crucial. Some BMX bikes come equipped with a U-brake, while others use a caliper or disc brake.
There are also gyro brakes, which allow for full 360-degree handlebar spins without tangling the brake cables. The type of brake you choose will depend on your riding style and preferences. Having reliable brakes is an important consideration when choosing a BMX bike.
How much should I spend on a BMX?
As someone involved in BMX for quite some time now, I always get asked the same question: how much should I spend on a BMX bike? Well, the answer depends. As we've discussed in the previous sections, BMX bikes come in all price ranges, starting at under $200 for low-quality models and going up to $2000 for exotic, high-end s.
If you ensure whether you will stick with BMX, it might make sense to start with a low-end model and work your way up as you get more serious. If you're planning on using your BMX bike for competitive purposes, you should aim to spend a minimum of $500 on your bike. Ultimately, though, the decision of how much to spend on a BMX is personal and depends on your needs, budget, and level of commitment to the sport. Just remember that you get what you pay for, so invest wisely.

Is BMX cheaper than MTB?
Yes, BMX bikes are generally cheaper than MTB bikes. As stated earlier, quality BMX bikes enter the market at about half the price of quality. An entry-level BMX bike costs pro-BMX0, while a pro BMX bike can cost up to $2000.
Oand a mountain bike usually ranges from below $200 to $2000 and above, depending on build and parts quality, with custom bikes costing even more. Of course, the final price of both types of bikes can be influenced by several factors, such as brand, intended use, and individual components like wheels or brakes. However, the general rule of thumb is that BMX bikes are more affordable than MTB bikes.
Why are BMX bikes so fast?
As we've seen in the previous sections, BMX bikes have a wide price range depending on their quality and features. But why are BMX bikes generally faster than other types of bikes? One reason is their construction. BMX bikes are designed to handle high impact and rough terrain, with sturdy frames and components that can withstand jumps and tricks without slowing down their speed.
Additionally, BMX bikes have smaller and more dynamic frames, which make them easier to maneuver and accelerate quickly. Furthermore, many BMX riders are skilled at performing advanced manual manuals, contributing to the faster Theseeeds. All of these factors combined make BMX bikes a great choice for those who want to ride fast and perform impressive tricks.
Summary
To sum it up, the cost of a BMX bike varies depending on the model, build quality, and components. Entry-level bikes typically start at the top-quality top while city BMX bikes can cost over $700. Custom bikes can be even more expensive. The global BMX bikes market is projected to reach $381.8 million by 2030, increasing demand for these bikes.
However, the high cost of BMX bikes is a prominent hindrance to the growth of the global bicycle industry. When purchasing a BMX bike, it's important to consider your budget and skill level. Investing Overall in a quality BMX bike can lead to a more enjoyable and safer riding experience.